4.8
50k of happy users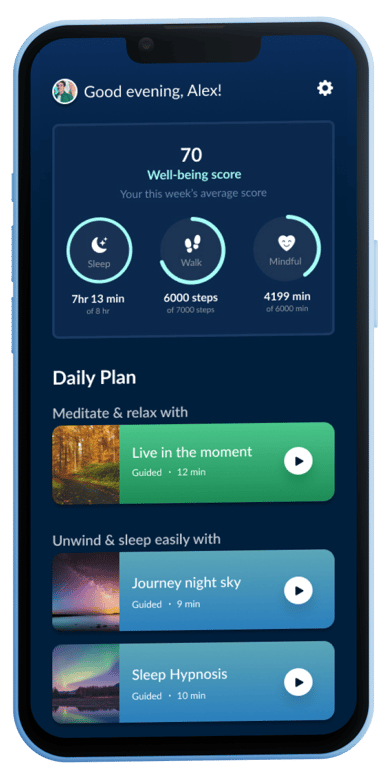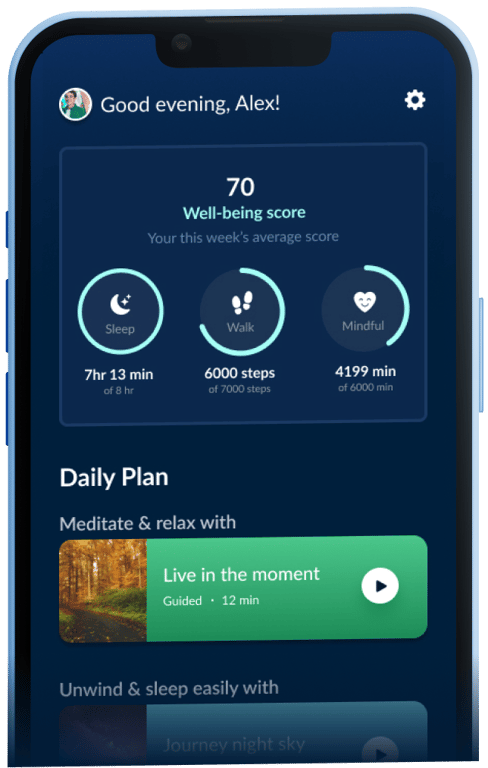 An ever-growing library of Sleep Sessions designed to lull you into a deep and restful slumber.

Hundreds of hours of guided meditations covering topics like stress, anxiety and relationships.

Exclusive music for focus, relaxation and sleep. Personal Coach, breathing exercises, daily quotes.

Whenever I'm having trouble calming my
mind, I pick a session and

I'm asleep in
minutes."
5-star review from Amanda on the App Store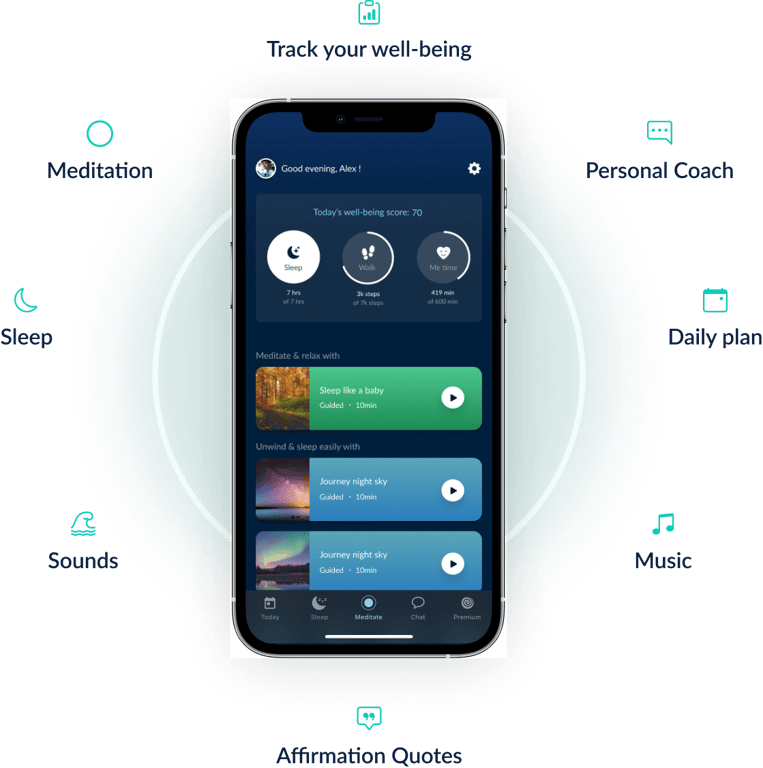 Improvement in overall well-being while using UrbanYogi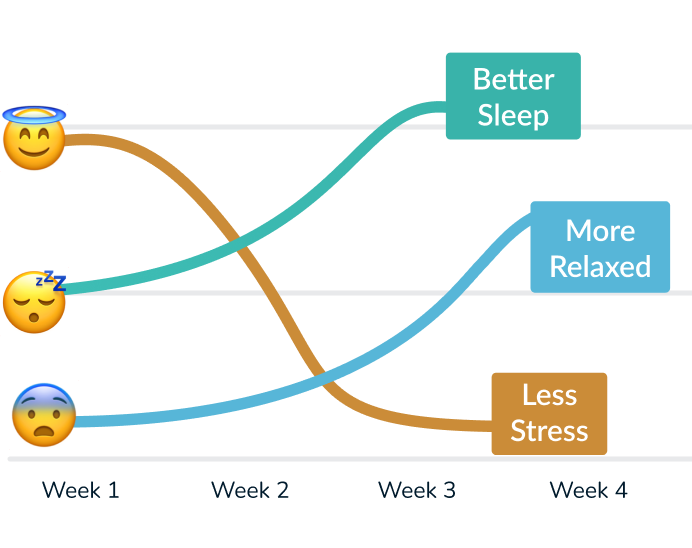 85%
Saw improvement in their daily well-being

"UrbanYogi has had an incredible impact on my mental health and overall quality of life. It has changed my perspectives and state of mind."

"I've always been the kind of person who struggles to fall asleep. I didn't think that the sleep sessions or the sleep music would help me, but boy was I wrong.!"

"By committing to a mere 10 minutes of meditation a day, I have observed a significant change to the way my brain works and handles day-to-day tasks and situations."

"I had a sleeping problem and hated going to sleep. But then I found UrbanYogi where I can just relax and listen to calming sessions. It works every time!! This app is a miracle worker and helps me sleep as nothing else does!"
Join
1 million

others towards living a stress free life.